Featuring shows & workshops for all ages.

      Along with our shows we offer strolling acts:            Magic, Juggling, BalloonTwisters, Caricature Art, 

                             Music and more.

                              Workshops on: 

      Magic, Origami, Balloon Twisting and Juggling

                             Adult Programs:

    Memory Skills, Motivating Speakers,Topical Fun

We urge everyone to join their Friends group.  The Friends sponsor most of the events held at the library.  Ask your librarian how you can join.

Call: Bob & Sue Durante

440.843.8749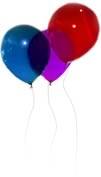 New show for 2019 take a trip to the stars with Professor Zap's Science of Magic show. See all sorts of wild and funny gadgets, ray guns, wind machines and more. You might even meet a reader from another planet.